'Tis the season, so I thought it would be fun to do a Christmas-themed project!
When I was a kid, counting down the days until Christmas was always exciting – I remember making giant chains out of paper, advent calendars, etc.  So, what I came up with is a 3d-printed Arduino-powered snowflake ornament that keeps track of time and displays the number of days until Christmas when you push a button:
Here are the parts I used to make it:
Adafruit 500mAh LiPo battery (other brands/capacities should work, just make sure it's very close to the dimensions of this one.  Also make sure the capacity of the battery isn't less than the charging rate of the charging board)
3D-Printed Ornament/Enclosure (I'm sure you could easily put something together using a plastic clear ball ornament from a hobby/craft store)
22Ohm resistor (the actual value doesn't matter too much, but it doesn't need to be very high.  22Ohm is what I had on hand)
Check out the video above to see how to put it all together!
The STL files and Arduino sketches can be downloaded here.
You will need to install these two libraries to use the Arduino sketch:
https://github.com/PaulStoffregen/Time
https://github.com/rodan/ds3231
And here is a wiring diagram, which should help (ignore the battery capacity – I used a 500mAh):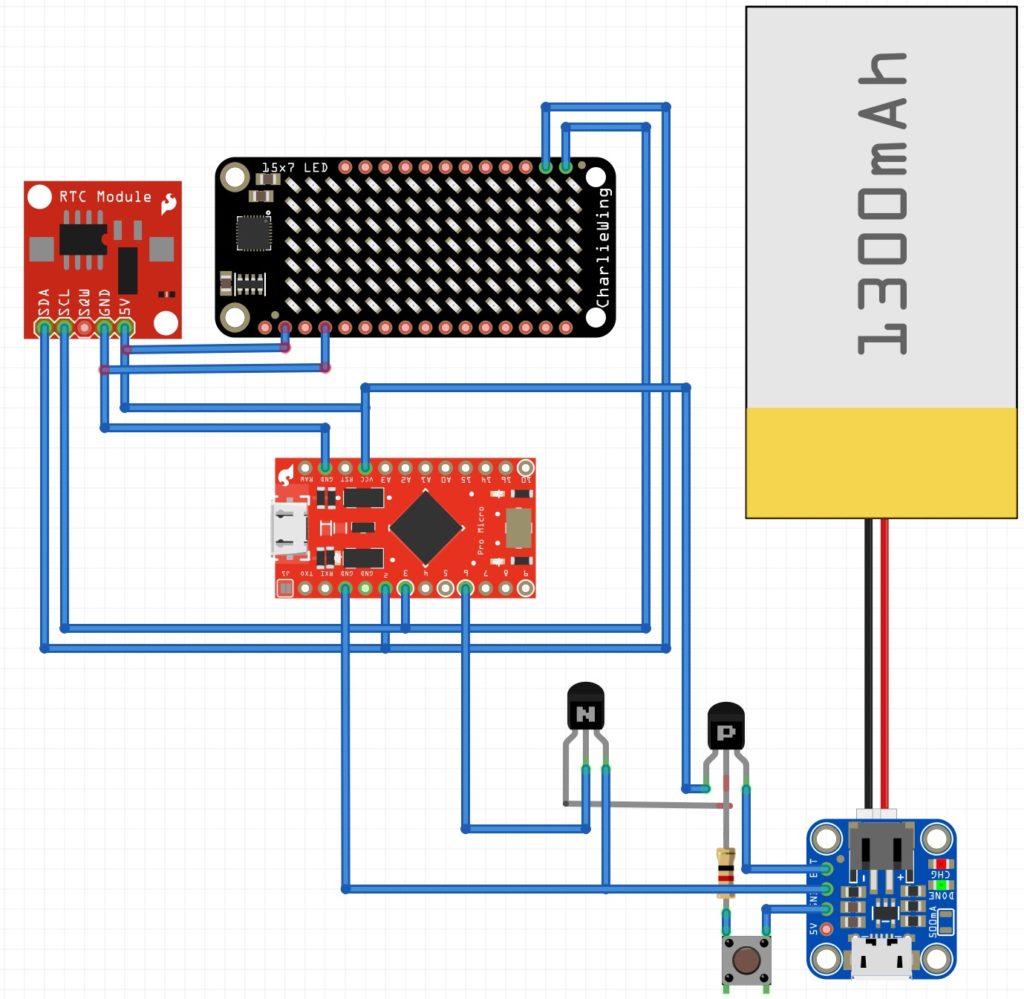 That's it!  If you make one or use some ideas from this project, feel free to stop by the forums (link in the header) and show off your stuff!