One of the most frequent comments I get on the GBZ youtube videos is "can this be done in a GBA case??"  Yes.  Yes it can.
There have been a couple GBA builds pop up on the forum – one of them by member Brett82.  Check it out!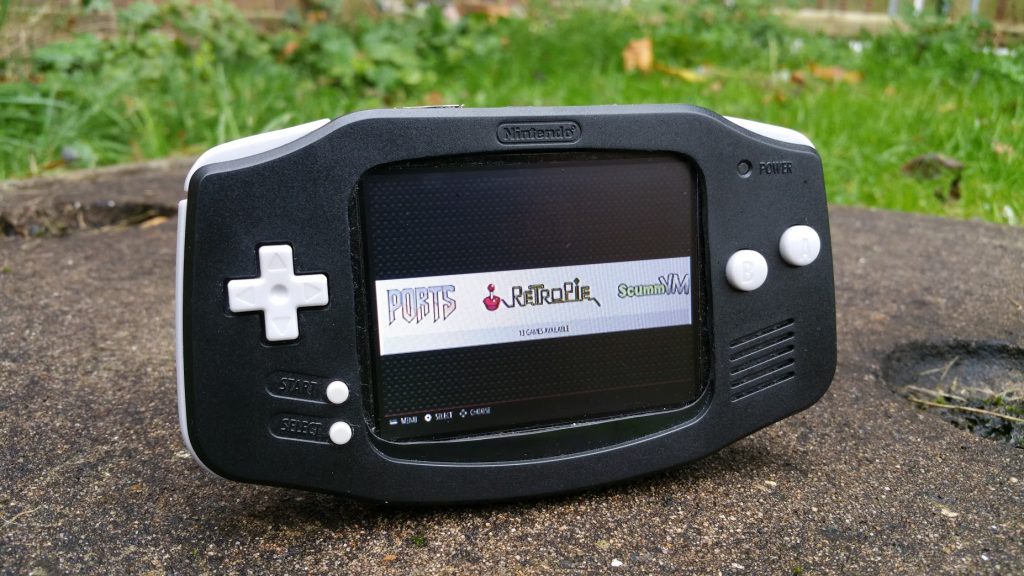 I asked Brett a few questions about his GBA build:
---
Space is obviously the huge (or small) limiting factor in doing a GBA build.  Were there any compromises you had to make for this build because of it?
Yes the lack of space was a big challenge: routing wires and stuff has to be planned with precision and use the smallest wires where you can except power wires. The biggest problem I had to overcome was the battery.  Trying to fit anything of decent size was proving to be hard — the first battery I used was only 1000mah and was providing just over an hour's use.  I was not happy with that so I managed to find some 1300mah cells that were just the right shape to fit in the space I had for the battery, I have 2 of them stacked together in the same place as the original 1000mah I only just managed to get the case shut. 
I see you used the original motherboard – what all were you able to utilize/tap into on it?
I used the original board for the buttons as I don't have the skills to spin my own boards.  I also felt this was the best way to proceed with the build because it was made to fit in the space provided and I felt I would have lost space trying to come up with another way to do the buttons. I wanted to add the x and y buttons to the face but space is tight in there what with the A & B button wells and the trigger button and mechanism so close I chose to add them under the triggers with some tactile switches.  It takes some getting used to, but I think it works better with keeping with an original look as much as possible.  

The only other things I wanted to also tap into on the mainboard were the volume potentiometer and headphone socket but I have not gone back to look at this at this stage.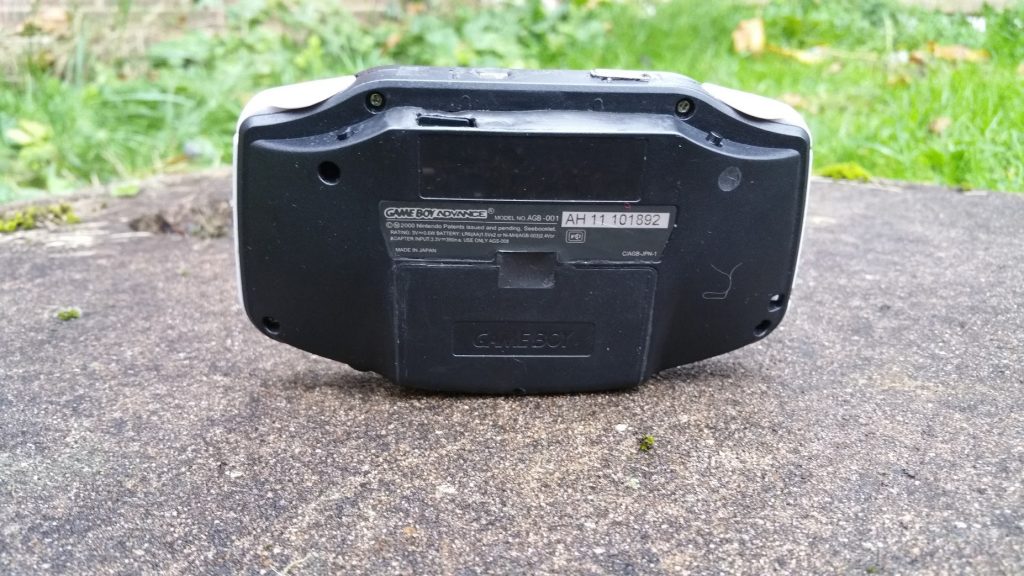 What was the biggest problem you ran into?
I needed an external usb port for plugging in a wifi dongle for access with ssh or a keyboard for those times you may need one, because I used a usb sound card I needed to squeeze a hub in there.  I went through at least 6 to find one that would work with the zero and then one that I could make fit in the space I had to work with.
If you were to build a second one, what did you learn with the first one that would make a second one better?  What would you do differently?
This project was a challenge from start to finish. Taking it on as my first project to reuse a retro gaming device as the shell for a Retropie device may have been crazy on my part but I'm glad I finished it.  The gba is my favorite form factor of all the old Nintendo handhelds. I cant wait to make a better v2 of this with hopefully a custom PCB if someone comes up with one.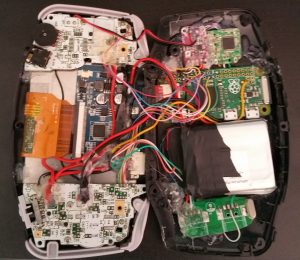 Some of the parts used in his build: