brigghius

wrote:

↑

Sun Mar 18, 2018 6:18 am

Update:

all wired:

IMG_9014.JPG

but when turn on, i have this problem:

[youtube]

https://youtu.be/W1pubD5DD-M

[/youtube]

video.mp4

before this problem did not give it to me

what can i do?
Hi brigghius . It's a really nice project what you've done there. I'm trying to do almost the same (but with a different screen). My problem now is that I'm trying to wire the DS buttons to an arduino micro so it can be detected as an USB joystick. Whenever I press the buttons the arduino won't detect I'm pressing the button. This has been my wiring so far: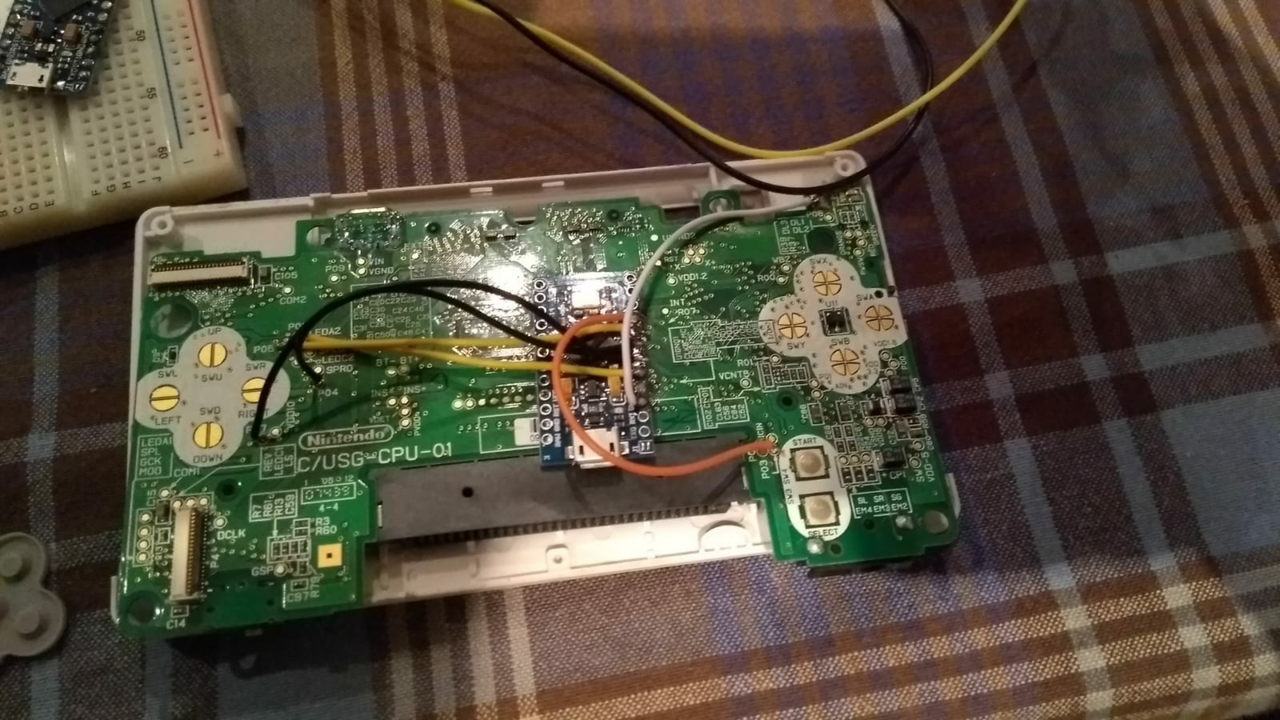 Could you give me a hand if it's possible?
Thank you very much in advance