---
now get back to work and get this thing manufactured:) so much progress since you started this if you gonna stop now i swear to god...

i already bought a couple of used gba cart slots just in case;)
---
Posts: 990
Joined: Tue Aug 02, 2016 10:00 am
Has thanked: 367 times
Been thanked: 441 times
Contact:
there's no stopping!
just gotta fit around kids and wife and all my other projects. but this is taking priority of all my projects.

I hope you got the right gba slot... the one my PCB takes is the one from NDS Lite. (as in the ones I desolder and have for sale...)
I'll probably do a footprint for the other ones as well once it's actually working properly though...
---
not sure what kind i got, i guess the classic GBA ones if i recall correctly but that should not be the problem i can saw how much it would be possible and 3dprint/glue what is missing as long as the connectors part is fine:)
---
Posts: 990
Joined: Tue Aug 02, 2016 10:00 am
Has thanked: 367 times
Been thanked: 441 times
Contact:
the difference is in the PCB pin arrangement. on the NDS/DSL it's surface mount. GBA is through hole. Look closely at this pic: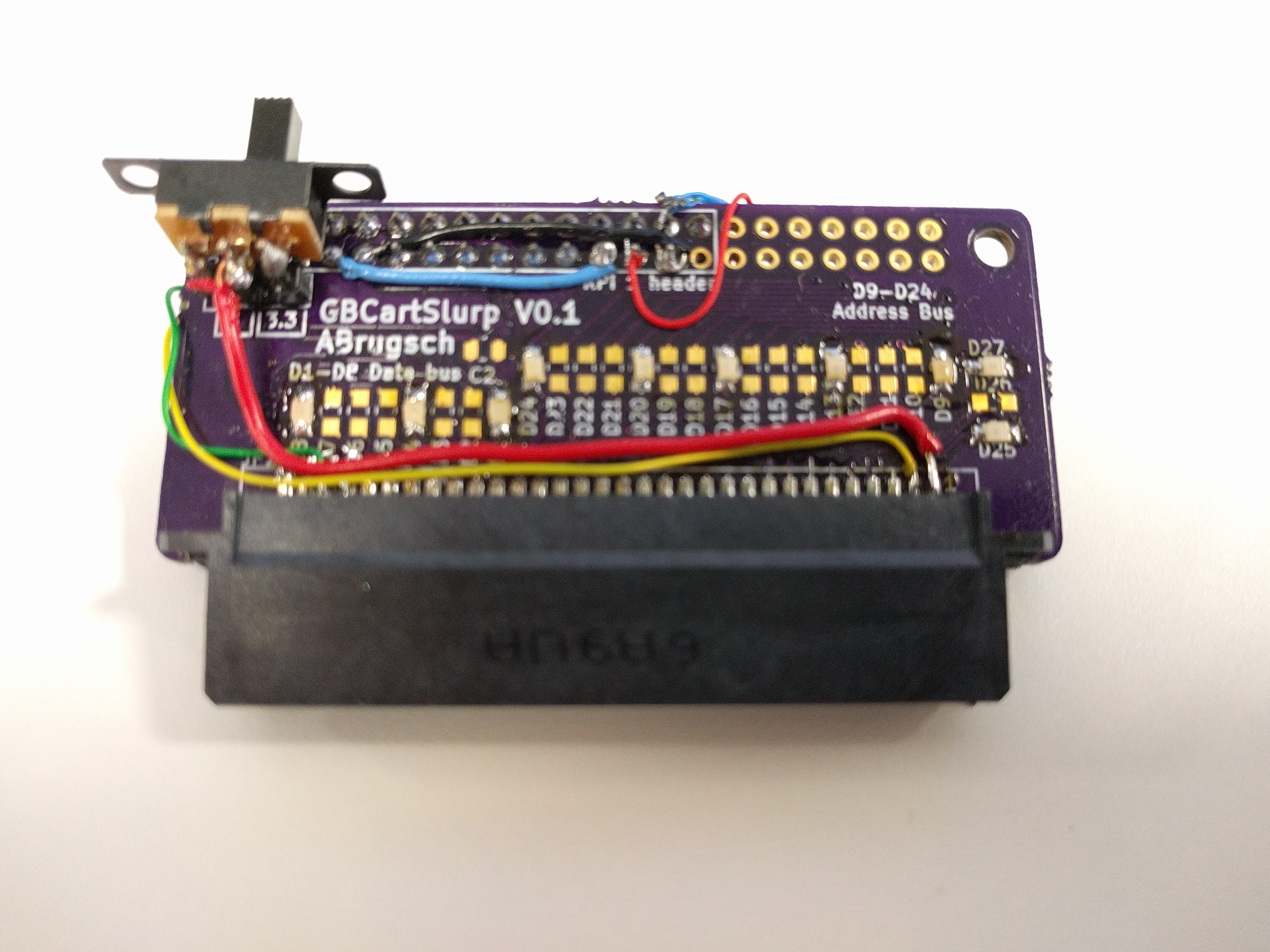 I'm going to maybe make a Through hole version eventually but it's REALLY low on my priority list
---
---
Posts: 2069
Joined: Mon Jun 26, 2017 12:42 pm
Location: brittany - France
Has thanked: 996 times
Been thanked: 857 times
Contact:
Instead of focusing on a through hole version, you should first focus on getting a good camera with better focusing capacities



(just kidding, please do not take it wrong, i like joking and tackling) lol

Comprehensive guide to save RAM/CPU/power on a GBZ
YaYa's first GBZ - Kite's SAIO - Big Battery - NO Glue - DC Jack - minimum case mod
My STL files, stickers, game box... to download
--------> yaya-design.com Webshop to buy your screen covers and vinyls labels for GBZ and CM3 builds

Follow me on instagram
---
---
Posts: 326
Joined: Fri Jan 06, 2017 7:30 am
Location: Amsterdam
Has thanked: 256 times
Been thanked: 71 times
What about a I2C / Gpio expander for DPI aswell, (i wanted it too for pi2vga in combination with a safeshutdown)
Hope that DMG1 stuff i've sent you was usefull.
Thank you, Greets.
---
@abrugsh SPI needs 6 pins in its minimal form, 2xpower and MOSI,D/C,CLK,reset. SPI does not use up the i2c pins.

If you need the GPIO for communication then SPI or composite are your only choices.
---
Who is online
Users browsing this forum: No registered users and 4 guests