I've been posting images everywhere else might as well post them here. I was pretty much following the guide until I saw all the custom parts being developed. Not sure on the ETA, waiting on Cambles shutdown PCB to be ready and having a weird wireless issue where its powered up but not detected by retropie.
Update: added parts list. Mostly to see how much I've spent

Update: Finally finished my GBZ. Mostly followed the guide except for the custom parts. Decided to take out the cartridge read feature since the cartridge insert I purchased failed and just decided to forgo it.
Shot out to the homies
@wermy
@helder
@camble
@popcorn
@felder
@dominator
Parts
Broken Gameboy: ebay
Raspberry Pie Zero
: $5
Adafruit Screen
: $44.95
Adafruit PowerBoost 1000C
: $19.99
Adafruit Speaker
: $1.50
PSP 1000 Analog stick
: $3.50
Micro usb breakout board
: $2.19 (took to long, don't recommend it)
Tactile buttons
: $3.02
Helder's AIO
: $41.28 (with shipping)
DMG buttons
: $3.50
kitsch-bent SD cartridge incert
: $18.00
Camble's shutdown switch
: $15.83
Dominator's Screen Surround
: $19.00 (with custom labels)
RadioShack 10K-Ohm Wheel Potentiometer
: $1.99
Accessories
Edimax Wifi
: $8.99
Plugable Bluetooth
: $13.95
8bitdo Retro Bluetooth Controller
: $39 (returned it, current firmware is broken 1.70)
Targus USB hub
: $11.56 (bought it for testing)
Helder's PWM Audio
: $3 (for testing)
Tools
Dremel 4000 with 50 Accessories
: $132.49 (was on sale when I bought it)
Innova Multimeter
: $27
Vastar Solder Iron
: $15.99
Vastar Solder Removal
: $8
Case mods
[spoiler="Case Mods pretty much done, not my best work"]
[/spoiler]
5V conversion along with kitsch bent custom pcb
[spoiler="Adafruit 5V conversion"]
[/spoiler]
got Helders all in one in, having current issues but think it's a bad 1000C (helder already helping)
[spoiler="AIO"]
[/spoiler]
Finished Product
[spoiler="Finally"]This was my last image i took before I closed it up, also when I realized the power wires were too short
[/spoiler]
Custom Labels I created for the community. My tech skills are minimal so my contribution are my photoshop skills.
[spoiler="Custom Labels"]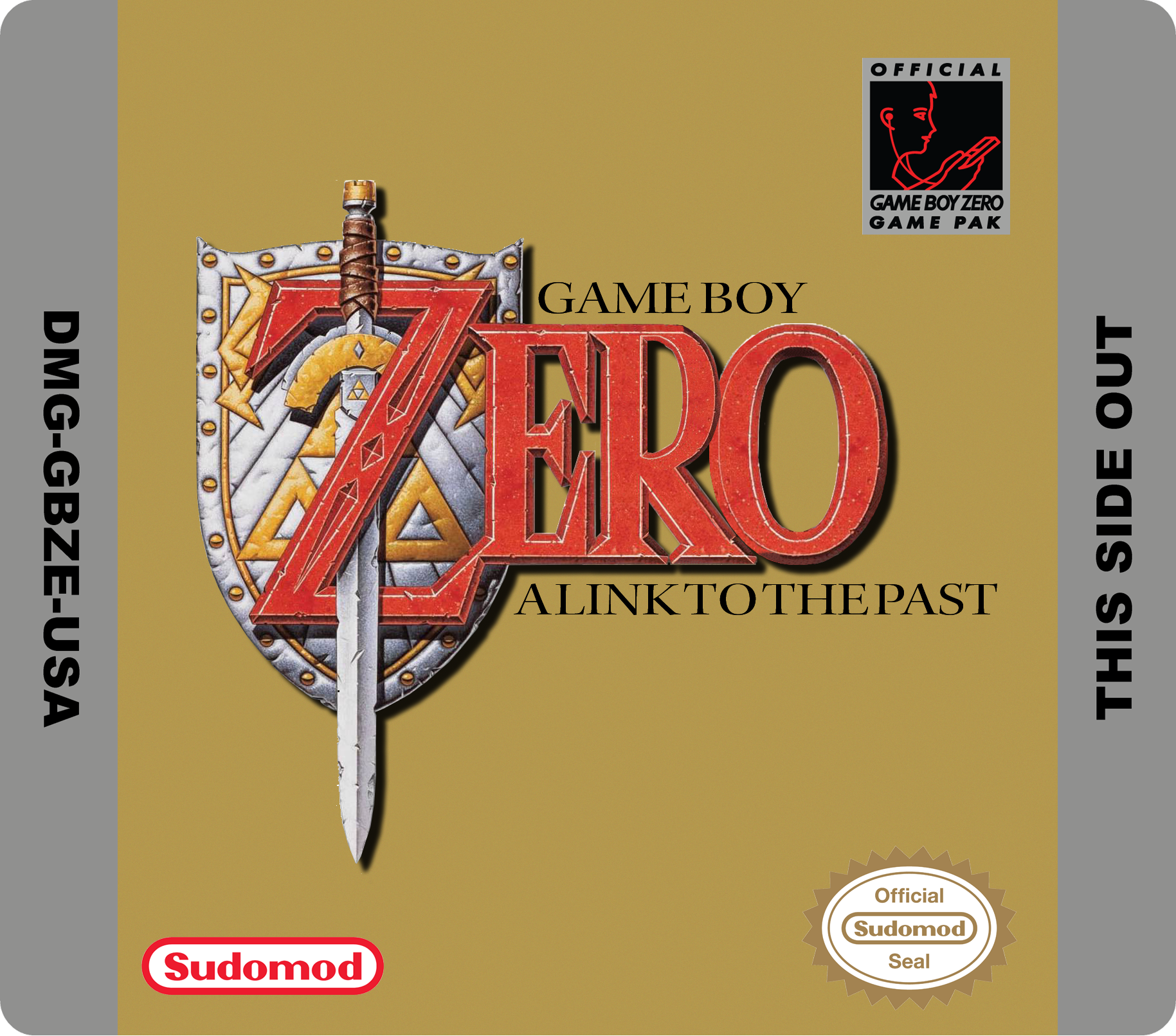 [/spoiler]
Custom Splash screen I created. I got a few more in mind.
[spoiler="Game Boy Zero Slash Screen"]
https://youtu.be/JaMwmF3wmHY
[/spoiler]