I searched and didn't find a single mention of this software on the forum here, which surprises me

But I am a poor searcher so maybe I missed it, anyhow has anybody here used the Apple Pi Baker software to write the RetroPie image to your SD card?
Here is a link in case you haven't seen it and want to.
https://www.tweaking4all.com/software/m ... -pi-baker/
If you have used it, can you explain to me why when I run it, it doesn't recognize the SD card that is installed in my MacBook. It does not give any SD card to select to flash the image to.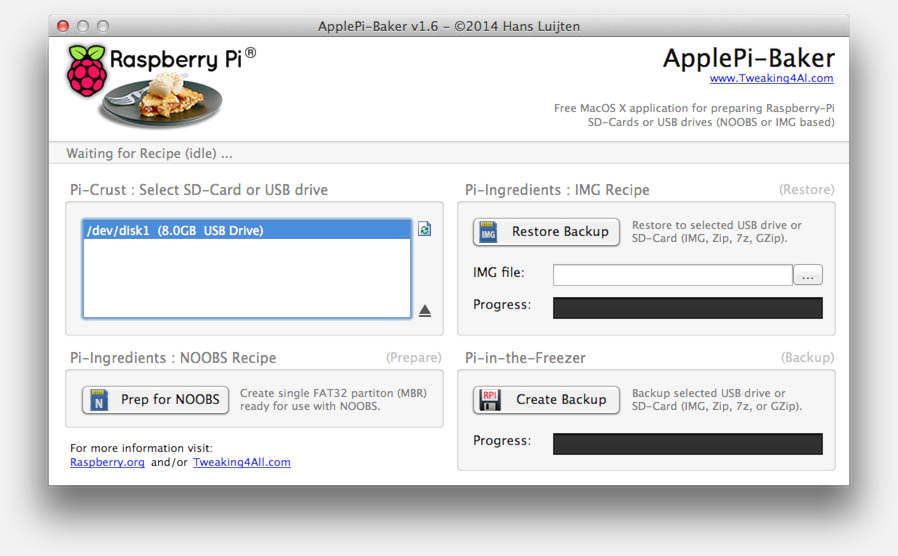 This is not a paste of my actual computer, this is just an image from their website that shows what I should be seeing. When I run it, that same box is blank, with no SD-card shown
The SD card is erased and formatted to FAT32 and I can't figure out why it is not recognized by the software.
Any thoughts you have will be appreciated.