Hello again!  It's been quite a while since I posted, but after a couple months of not being able to do much of anything project-wise I'm back at it!
I've been working on a much-improved version of the mintyPi project I showed off a while back.  It uses 3D-printed parts to drastically improve the look and comfort of it, so it's actually something you wouldn't mind sticking in your pocket and playing games on.  Additionally, in comparison to the first version it has:
An integrated hinge to hold the screen up while you play
A much bigger, crisper display
USB sound rather than PWM audio, so it's much clearer and better-sounding
Wifi (thanks to the Raspberry Pi Zero W's onboard wifi)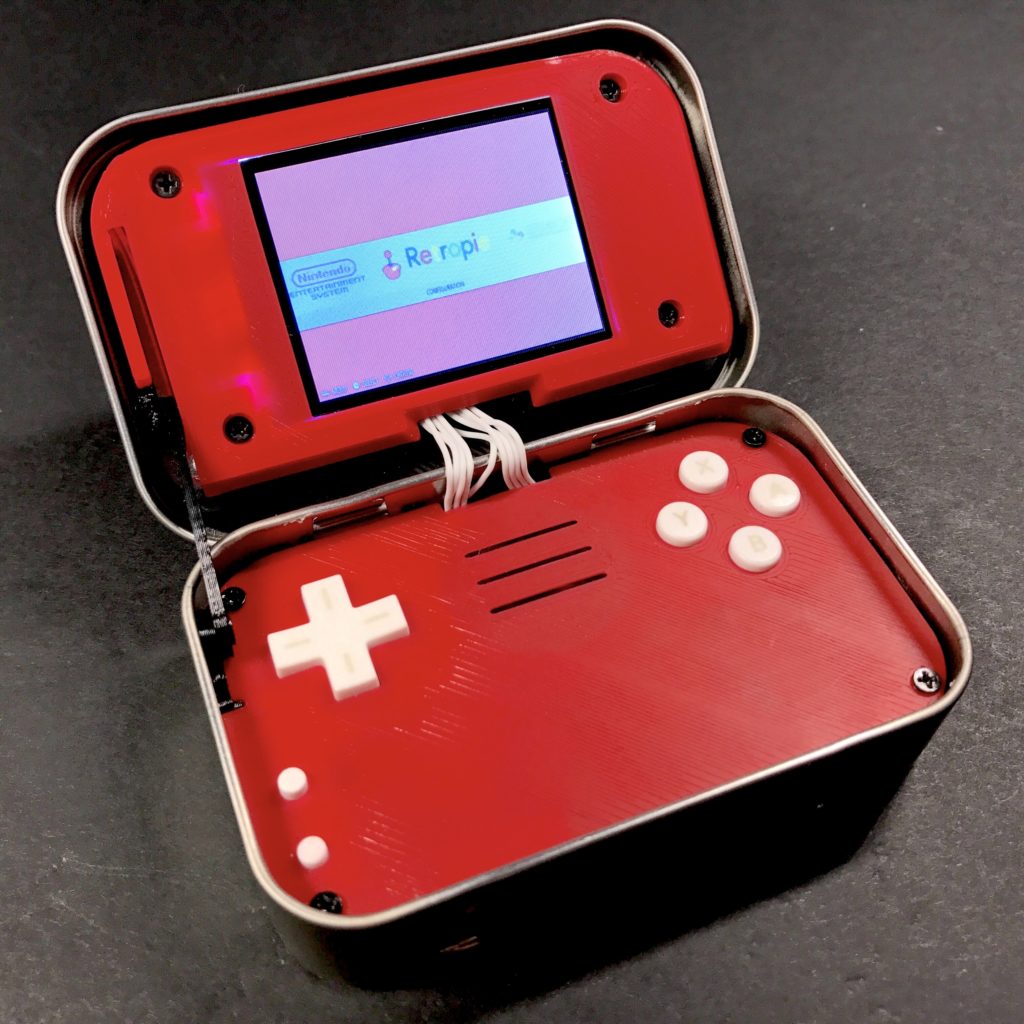 Check it out!
And, since Altoids come in multiple flavors, mintyPi does as well!
I'll be doing a guide for it in the coming weeks, so keep an eye out for that.  If you have any questions about it, or if you have a project you want to show off to other like-minded makers, feel free to stop by the forums at sudomod.com/forum!
Discussion in the forums: http://sudomod.com/forum/viewtopic.php?f=30&t=2771
Until next time (hopefully much sooner this time)!