Hallo Nederlanders!
Hello to all of the Dutch users of this forum!
I know it's hard to find a good tin for the MintyPi in Europe...

Of course, you could go to the USA, or buy tins from Amazon, but there is a new solution!
At the Wibra, a Dutch budget store, you can now buy Altoids sized tins in amazing designs! It includes the designs of a smartphone, a calculator, a digital camera, a television, a casette tape, and a radio! And the best part, it costs less than a euro!

The tv isn't includes in the image above, so I did some research and found a similar looking tin, only the dimensions are different. (The actual tin isn't, only the picture)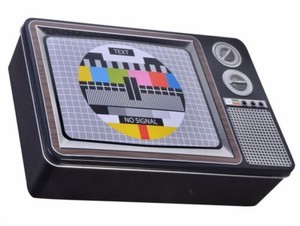 I Like the tv design the most, especially because it's hiding something like a MintyPi inside.

For other Europeans:
Sorry for other European users, I can't really help you guys...

Although, if you copy the first image and use Google Images, you can get to a German site where they have it too, called Karton 24:
https://www.box24.de/karton/default.asp ... ch=18-1282
However, these are a bit more expensive (€2,49).